I believe in simplicity, fairness and imagination.
About me
Tired of complicated marketing terms and strategies? Me too. I believe in explaining things as simple and understandable as possible, because I want you to understand what SEO is all about and why I suggest certain actions. Let's fix your website's or online shop's SEO together!
ILWEN IN A NUTSHELL
Over 15 years ago, while I was still a student, I heard about SEO for the first time and it became my passion. From actually submitting websites to the search engines back in the days at my students job to following Google's numerous complex changes and updates these days, I've been following the evolution of search engine optimization and gaining more experience along the way.
For over 9 years I've been helping small and medium sized businesses understand SEO and improve their organic rankings with enthusiasm, creativity and understanding for your individual needs.
Unofficially, my title is "SEO Witch" even though there is no witchery about SEO.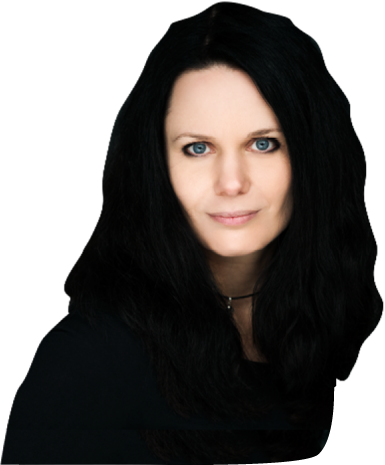 TIMELINE
Since I left my corporate job in one of Germany's biggest SEO agencies, over 9 years of self-employment have been an exciting and challenging experience. This is my journey:
January 1st, 2010 I started my freelance/self-employed adventures. I quickly realize how much I love working on my own terms, helping clients just as I think helps them best.

In the summer of 2011, I found my first office and moved in. Lots of space for me and my part-time employee. Of course, there was also a dartboard. I also got my first website up.

While still focusing on SEO, I also offered more AdWords consulting and optimizing. I helped clients save money, and get better results with their paid ads.

On the side I was still working on several projects that helped me experiment and gain more practical SEO knowledge. One of the projects, a book review blog that got started in 2011, has grown very dear to my heart.

We moved into a new office that has many advantages over the old one and gives me more space for new opportunities.

Two of my big projects: supporting two full service online marketing agencies by training their SEO trainees. I also helped optimize the structure and workflows of the SEO team in one of the agencies.

Training several teams in different sizes, leading workshops in German and English. Relaunching my website because as professional as the old one is, this design feels a lot more "me". Working on my first online course.
WHAT CAN I DO FOR YOU?
Do you want more potential clients and customers to find you on Google? Need more local visibility for your store or service-based business? I'm here to help.

Do you want to understand what SEO is all about and how you can fix things yourself? I'm happy to share my knowledge and experience in SEO and copywriting with you.

Do you want to learn SEO basics or advanced techniques to help you DIY your SEO? Copywriting, technical settings - I'll teach you what you need to know!