Hello! I'm Ilga Becker.
Let's Simplify your SEO!
Would you like to find more clients without paying for every click? That's what "Search Engine Optimization" (SEO) can do for you.

Is SEO giving you a headache because you don't know where to even start? Do you find it confusing to find the right keywords and use them? Is SEO a mystery to you that you don't know how to solve?

I'm here to show you that "Search Engine Optimization" can be easy and fun. With the magic of simple words and clear explainations, we will explore the best strategy for you and increase your unpaid Google traffic together!
About me
Over 15 years of SEO experience, a creative mind and wild imagination paired with technical knowledge – I'm ready to take on your SEO challenges with you, by consulting or teaching you. Online Marketing doesn't need to be scary or shady and I'd love to prove that to you. If you're passionate about your business and are looking for an individual creative solution, I'm happy to be the SEO Witch on your team!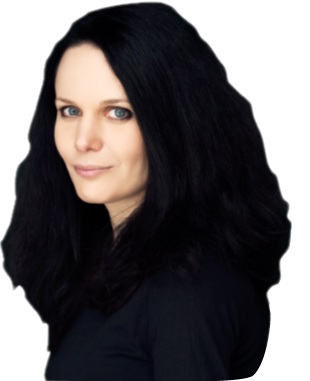 WHAT CAN I DO FOR YOU?
Do you want more potential clients and customers to find you on Google? Need more local visibility for your store or service-based business? I'm here to help.

Do you want to understand what SEO is all about and how you can fix things yourself? I'm happy to share my knowledge and experience in SEO and Copywriting with you.

Do you want to learn SEO basics or advanced techniques to help you DIY your SEO? Copywriting, technical settings - I'll teach you what you need to know!
KIND WORDS FROM MY CLIENTS
I've worked with Ilga for the past year and it has been a joy and pleasure. I have seen her manage hers, and others' time exceptionally well. She is a SEO ninja and a strong communicator. She has thrown all her energy and enthusiasm into every new project of my company as if were her own. Ilga provided us with big increases in our google rankings across over 600 keywords and helped us get more organic, targeted traffic. Ilga contributed with her incredible SEO skills, ability & desire to stay up to date in the ever changing SEO world, a great can-do attitude, and an intuitively structured and methodical approach to all her work. I couldn't recommend her service higher.